Upgrade your web presence, downgrade your effort
"Just the basics" takes a lot more work these days. Rimiv makes it all work together, and we do it so that you can spend more time focusing on your business operations.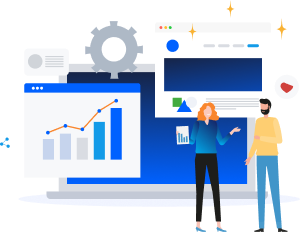 Leverage our team for on-demand upgrade at a fraction of the cost
Save money, save time, and get the fundamentals for a great online presence wrapped into one offering. Rimiv offers different direction that makes us the ideal online partner for the long haul.
The most convenient Managed Web Services available
You don't need to hire in-house, big agency, or wrestle with your online presence ever again.
Managed Web Service with a flexible plans
Website Hosting & Maintenance
Hosting your website on a powerful, secured and scalable cloud server
Security Optimization
Optimize your website security against hacking and cyber attacks in order to improve your website performance
Website Backup
We takes regular backups of your website so you can have peace of mind in case of emergency.
Software Updates
We ensures to keep all of the plugins and software on your website up to date and compatible.
Uptime Monitoring
We monitor and gets immediately notified if your website goes down and we begin getting it back up.
Performance Report
Full transparency into updates, uptime, backups, traffic, performance and our 24/7 WordPress maintenance service.
All inclusive from HOSTING SUPPORT
Unlimited 24/5 Website Edits*
We address your website edit requests with no limitation. What is included
Fixing Broken Website
Fixing any technicial error found on your website due to unfortunte hacks or updates, at top most priority
Speed Optimization
Optimizing your website to load fast on any device.
Dedicated Web Manager
Your own site manager who is familiar with your website and can take care of your requests with a better understanding of your overall business.
All inclusive from WEBSITE SUPPORT
Managing your online shopping account
Add new pages, update a product, or handle a new payment gateway, it's what we do.
Will you really support all my website update requests?
Our Website Support plan covers design, development, and content updates for single web pages, one task at a time. This doesnt include strategy for digital marketing and copywriting. See below for example of what's included.
Hire a Dedicated Web Manager
who knows your business
Running an online operation is challenging and requires a wide range of expertise. No more switching between website designer, SEO specialist, project manager or copywriter.
With a single point of contact your Dedicated Web Manager will manage all of your online requests.
And since your manager understand your business well, you will also work with him to brainstrom new and creative ideas to help you get your business to the next level.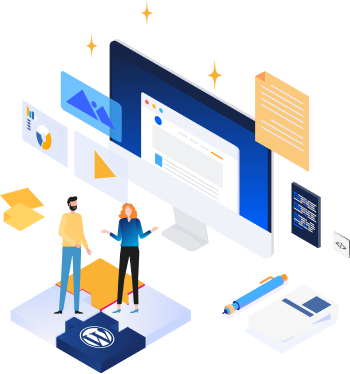 We do more than just managing your web services
Need help with any other online services?
Rimiv provide comprehensive services to keep your online homebase running.
Frequently Asked Questions